A Churros shop in Rexburg?! This is a place that you have GOT to discover! You will never get tired of the churros because there are countless scrumptious combinations. From the classic dulce de leche to mango, there is a flavor for every churro eater! Conveniently located in the shopping center across from Brolumns, it is the perfect place to enjoy a unique sweet treat.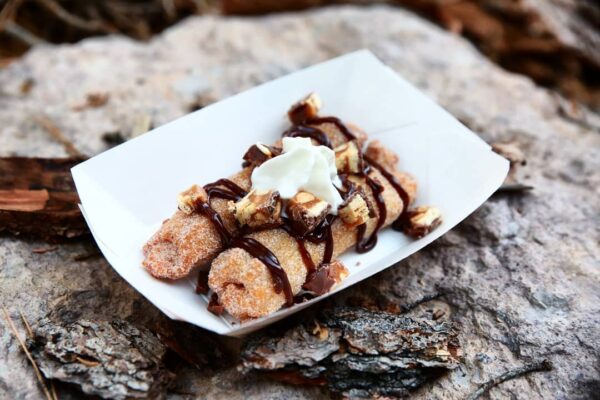 This locally owned family business fell in love with the old Los Locos Churreria. Sad to see them go, this husband and wife team bought the business and decided to put their own twist on the churro. Buy a regular churro filled with cream, or get one with ice cream and other toppings for a unique, delicious treat. These are their specialty churros, and they are not something you want to miss! The atmosphere is filled with great music and there is a variety of board games to play while you wait for your delicious treat!
If you like this, be sure to check out the Fried Icecream at Gringo's!