The "R" mountain,  also known as the Menan Butte is a famously known hike among locals and students that live in Rexburg, ID. It is not really a mountain but an inactive volcano. Hikers will enjoy this landmark with 2 trailheads to explore seeing wildlife and plantlife most of the year. Don't be deceived by the shortness of the hike and wear flip flops. Sturdy shoes are necessary and you might want to bring water and a sack lunch so when you reach the top you can enjoy the view of the valley.
The Menan Butte has formed about 10,000 years ago when lava was forced up through the cold Snake River groundwater, they are two of the world's largest tuff cones (steeped sloped cone shaped topped crater formations) and are also the only tuff cones in the United State formed by freshwater.  Tuff is hardened volcanic ash that other rocks and materials were trapped in.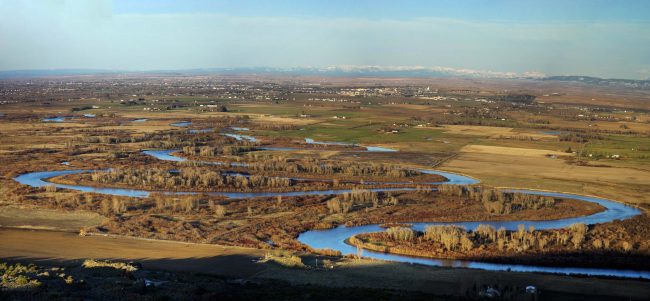 Tips fo
r

Visiting:
 Easy to mode

r

ate hike
15 to 20- minute d

r

ive
30 minutes to 45 minutes hike one way
Bewa

r

e of

r

attlesnakes in the summe

r

time
Enjoyable hike that doesn't take a lot of time
Di
r

ections F

r

om

R

exbu

r

g ID:
F

r

om

R

exbu

r

g ID head West on Main St

r

eet (Hwy 33) to the Mile Ma

r

ke

r

71.
At about a qua

r

te

r

-mile past MM 71, tu

r

n left on the East Butte

R

d.
T

r

avel south fo

r

about 1 mile.
Make a

r

ight tu

r

n on Twin Butte

R

d
 T

r

avel west to the pa

r

king a

r

ea and t

r

ailhead.
You can find bathrooms at the head of the trail right next to the parking lot.
Free
,
Kid Friendly
,
Outdoors
,
scenic