Located right next to the Wyoming border in the Targhee National Forest, about 51.4 miles from Rexburg, Sheep Falls is a fantastic destination for hikers, horseback riders, and ATV riders alike. You could even mountain bike this trail!
The trail is wide and pretty well marked. Follow the road that Google Maps takes you on. The road is pretty well maintained, but there is a sign that says that it is not maintained for passenger vehicles. When you arrive at a fork in the road, what appears to be the left road is the trail. You can park near that intersection. Follow the ATV trail and it will take you right to Sheep Falls.
Almost the entire hike there is downhill. The last 0.75 mile is right along the river until you arrive at Sheep Falls. The hike is typically shaded and well marked. It is always a good idea to bring bug spray and bear deterrent.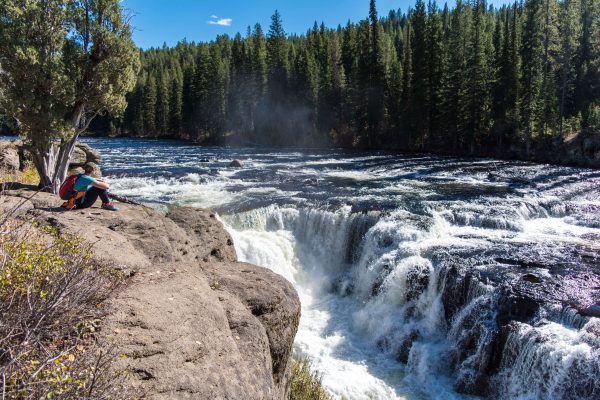 When you arrive at Sheep Falls, there are numerous big rocks and shaded areas to rest, eat a lunch, and enjoy to beauty. You can even feel some of the mist from the waterfalls.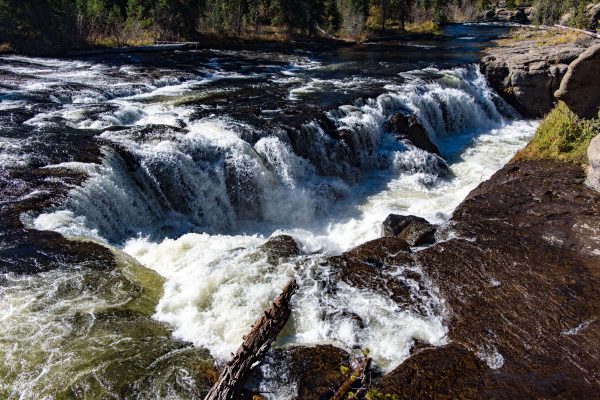 The spot isn't extremely well know, so the hike is pretty quiet. Discover this hidden gem not too far from Rexburg!
Biking
,
Camping
,
hiking
,
Horseback Riding
,
Outdoor
,
Wildlife