Since 1995, we have been dishing out epic paintball battles, large and small, to adventure addicts all over South-Eastern Idaho. Contact Us at: crossfirerexburg@gmail.com or (208) 351-8274
WHAT IS PAINTBALL?
Paintball is an action-packed sport where players work together to eliminate opponents by tagging them with water-soluble paintballs. These are shot out of an air-propelled paintball marker. Don't worry, everything is non-toxic and biodegradable. Various paintball game types are played, from capture the flag, war scenarios, or team elimination.
OUR MISSION
Our mission is to provide you with an unforgettable paintball adventure for individuals or groups alike! We take all of the hassle out of paintball. Just show up, and have a blast. If you have your own supplies, then you are welcome to use them. If not, then we have all of the gear you need.
---
All the equipment you need
Multiple private forest game fields
Large groups of locals to play with
Private party hosting
Safety equipment
Paintballs and CO2 Fill Station
Pre-Planned Games
Referees to keep it safe and fun
"No-Shoot" zone behind safety netting
---
PRICES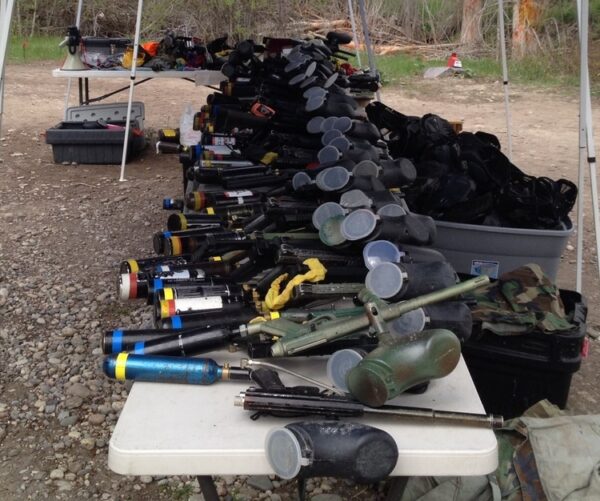 PLAY ON OUR FIELD
Free with Rental
$10/day – Bring Your Own Equipment