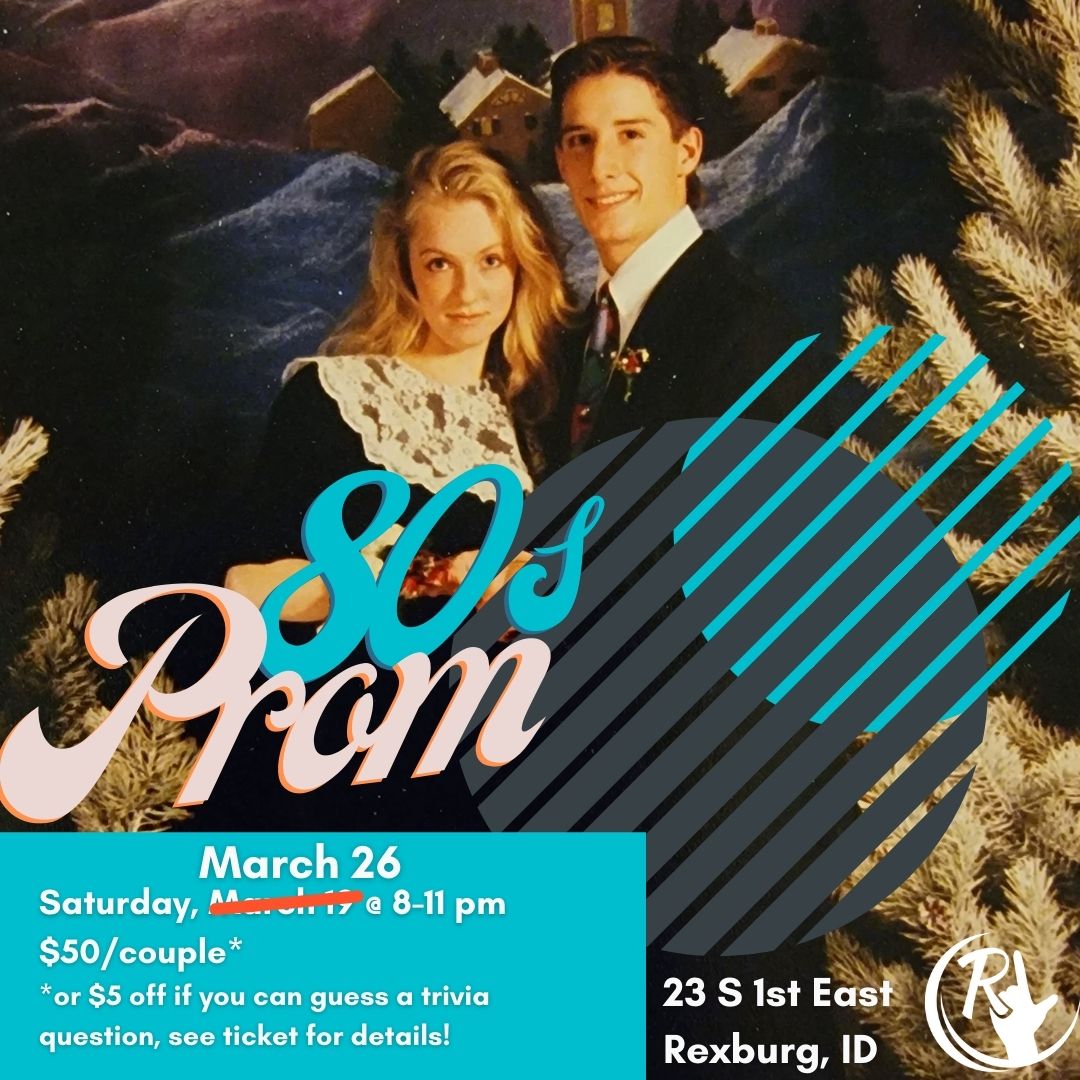 Go back in time at Rexburg Life's 80's Prom! People of all ages welcome. Some of you will wear the suit you wore to church on Sunday, and some of you will have to raid your parents' closets to find a good outfit. Expect an evening of the best 80's music, fancy finger food, dessert bar, open draft soda bar and dancing. Of course, the prom King and Queen will be announced and will share a spotlight dance.  ALL AGES ARE WELCOME.
$25/person  Tickets can be purchased HERE (opens in new window)
Trivia Question Discount
For a limited time you can get $5 off by answering this trivia from the nostalgic 80's movie The Breakfast Club. 
As the students begin their detention, Principle Vernon asks if there are any questions.  John Bender asks this question, "…does ????  ???? know that you raid his wardrobe?"  Use this person's last name as a coupon code to get $5 off your couple ticket price. 
Uncategorized