Monkey Rock is a popular swimming place for Idahoans of all ages, but most commonly, BYU-I college students are its visitors. The water temperature is usually cool, but it is welcome during the hot summer months. The waterfall is not only a fun feature but a beautiful backdrop for engagement photos.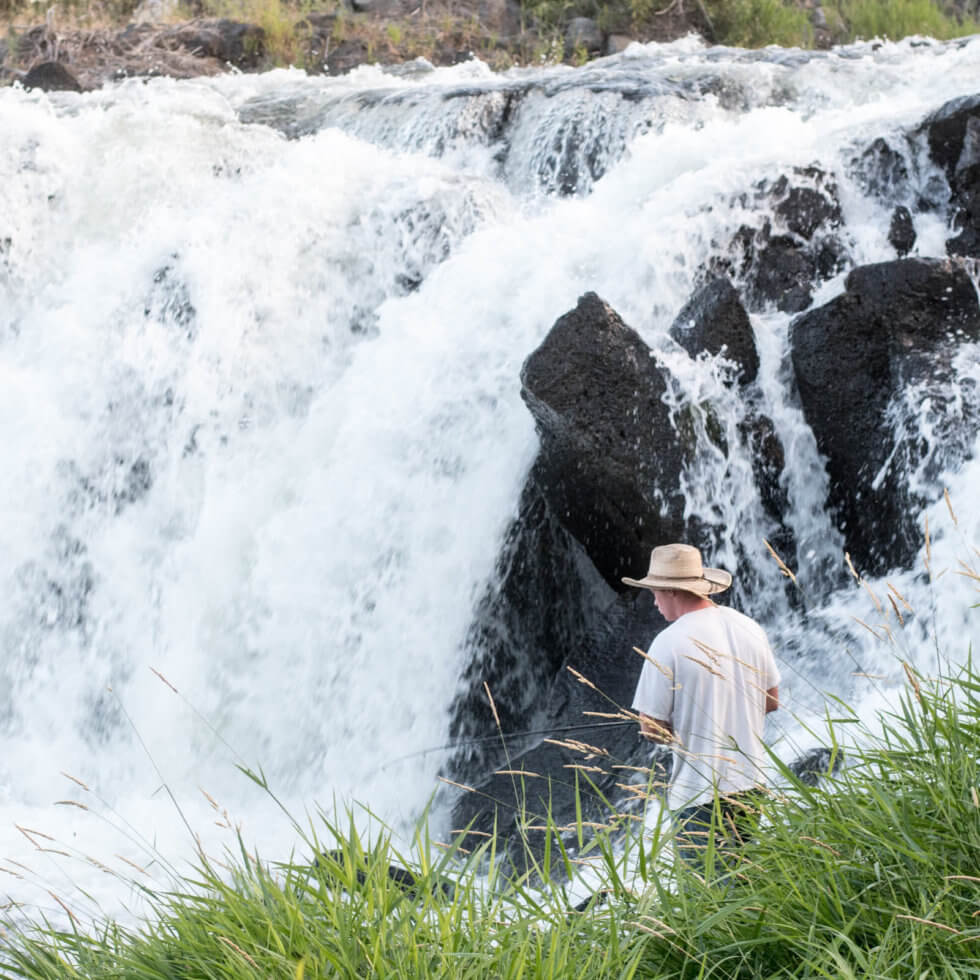 The name "Monkey Rock" comes from all the crazy people who jump off it into the pool below. Although it is not very high up, many people have gotten hurt, so use caution. Throughout the year, the water level alternates, so use common sense when jumping off the rocks.
When the water level is low, many people use monkey rock as a slide.  If all else fails, this is a great spot for swimming.
It is about 20 minutes from Rexburg and is also a great spot for bonfires!
*Use caution and good judgment when jumping off the falls or going down the slide.  There are large rocks underneath the surface of the water. There is also a concrete water canal upstream which angles down under the bridge. Underwater currents can cause you to get stuck under the bridge.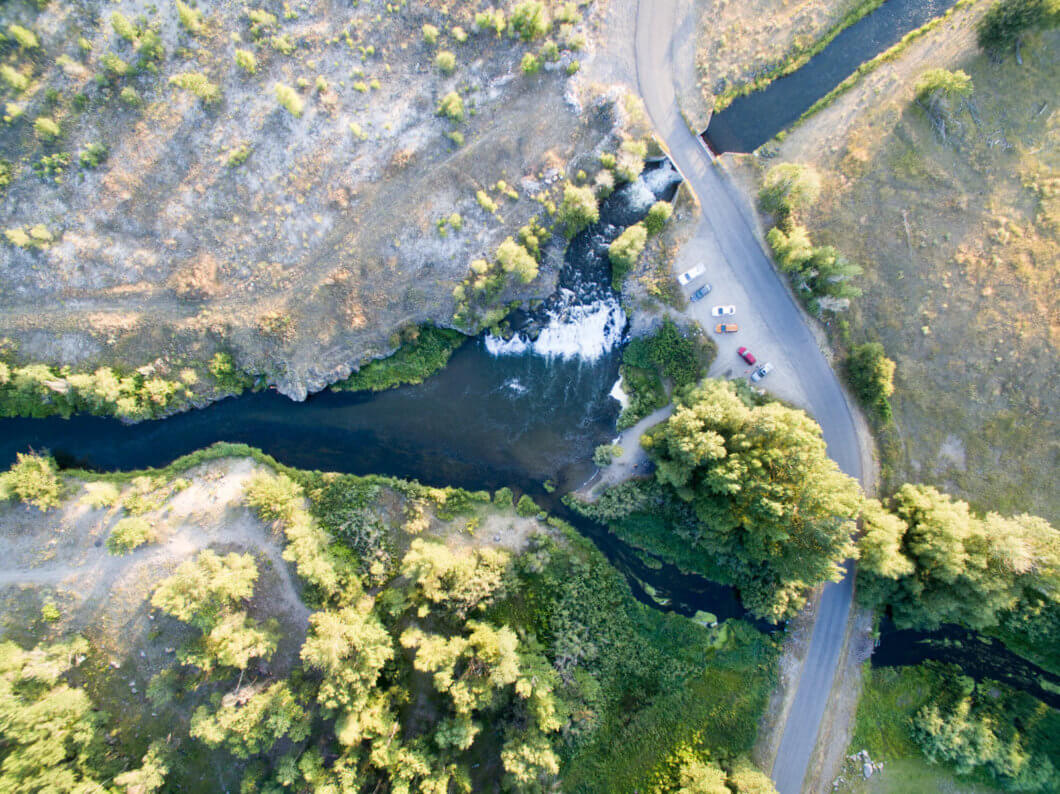 Things to Bring:
Swim Suit/Board Shorts
Water Shoes
Towel
Sun Glasses
Camera
Warm Clothes for after Jumping
Life Jacket
First Aid Kit
Cell Phone
Directions From Rexburg:
Get on

US-20 E

 in the direction of St. Anthony

Continue straight for 5.7 miles
Turn Right onto E 300 N/ Cemetery Road
Continue straight for 3.6 miles
Turn left onto N 2600 E for 1/2 of a mile
Turn right onto E 350 N for 1.2 miles
Monkey Rock will be on the right.
BYU Idaho Attraction
,
Swimming
,
Waterfalls