Some say it is too soon for the fall talk…hot cocoa, sweaters, pumpkin spice, and fall colors, but as soon as summer ends and the weather starts to cool down, I just can't help myself! In my opinion, fall in Southeastern Idaho is not nearly long enough! I lived back east a couple years ago and spent two falls there and reallyfell in love with the season. If you are like me and want to make the most out of the fall season, keep reading for the top fall activities in this area!
The Straw Maze
Getting lost in the straw maze is a fantastic for those that want to get outside and enjoy the weather. The maze is even haunted for those that are into that kind of thing.  When darkness falls on the weekends, The Straw Maze becomes haunted! Monsters lurk in dark shadows and around bends, waiting for you. Bring a group of friends and laugh at those that are spooked easily or bring a date to snuggle closer to.
The Straw Maze opens September 19, 2016 and the haunted portion opens on the weekends after October 1, 2016.
Straw Maze Pricing:
The maze is $6 for Adults (12+) and $4 for children.
The haunted maze is $10 for adults and $8 for children 5-11 years old.
If you want to get lost multiple times, they are offering a season pass for $35.
The Straw Maze Hours:
Monday – Thursday from 5 pm – 10 pm
Fridays from 5 pm – 12 am
Saturdays from 3 pm – 12 am
The Haunted Maze Hours:
Weekends after October 1st from 7 pm – 12 am
It is located at 7600 S 2000 W, Rexburg, Idaho.
Visit the Haunted Maze Website
---
The Haunted Mill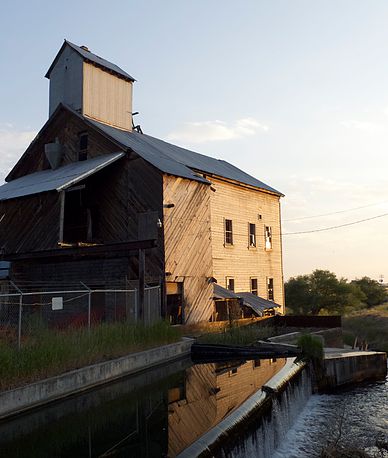 The Haunted Mill is a popular favorite, especially for locals. I grew up in Rexburg and around this time of year, the Haunted Mill was always the go to activity for high school students. This year's season opens September 30th and if you want to really get immersed, they are still hiring!
What's really creepy about the Haunted Mill is that most of the characters in the mill are based off of real local legends. For example, the Lady in White that you are sure to see is Eloisa McKinnon. As the legend goes, around 1890 Eloisa was going to be married to Tom Nelson, as arranged by her parents. Tom was an old and strange man, but very wealthy. Eloisa begged her parents to call off the wedding, but her parents were adamant that it was the best path for her. As she was being fitted for her wedding gown, she realized that she would rather die then marry Tom, so she ran, wedding gown and all, deep into the night. The legend goes that she kept on running until she got to the mill. She climbed to the third floor and threw herself through a window to her death. She still haunts the mill and you are likely to see her ghost there. Read about more legends that exist at the Haunted Mill.
Ticket Pricing:
General admission is $10
Fast Pass admission is $15
Season Pass is $35
Visit the Haunted Mill Website
---
The Fall Festival at Treehouse Village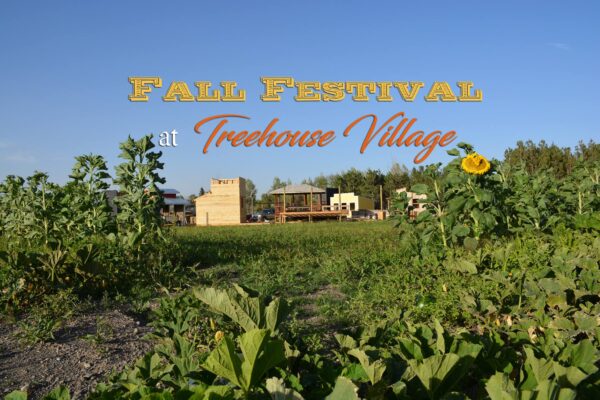 The Treehouse Nursery turns into the Treehouse Village during the fall season! From September 24 – October 31, there are a variety of events and attractions like hay rides, storytelling at the fairy tell forest, and a chili cook off. They have a pumpkin patch and much more! Visit their Facebook page to view their full list of events and attractions!
Treehouse Village Hours:
The Treehouse Village will be open Monday – Friday from 4 pm – 10 pm and Saturday from 10 am – 10 pm.
Treehouse Pricing:
$5 per person
$20 per family
Children 3 & under are free.
They are located at 3333 W 2000 N, Rexburg, Idaho.
When it comes to fall in the Rexburg area, there is something for everyone. There are plenty of scary activites, but if you are looking for something a little low key, there are things out there for you too. I'm ready to fall…are you?
Events
,
Local Guide