Sheep Falls is a pretty common hike in Ashton. It's short, has a nice place to rest or eat lunch, and is mostly shaded, but did you know there is another Sheep Falls in Targhee National Forest?
Our Trip
---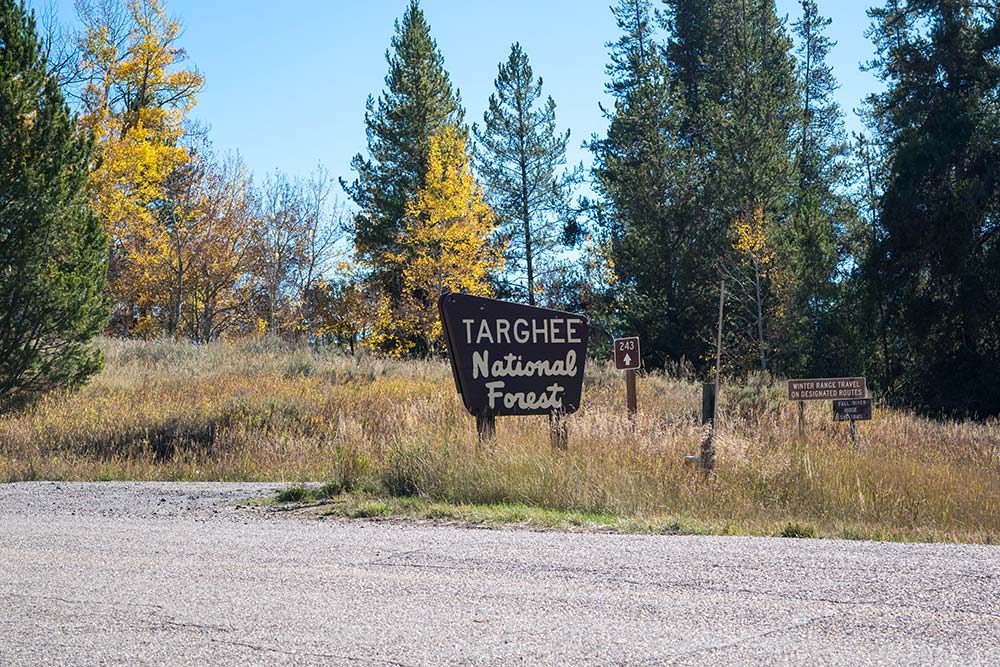 After following the Google Maps directions to the parking lot location, we came across these signs. Our passenger car handled the road during early October. Other times of the year, you might not be so fortunate.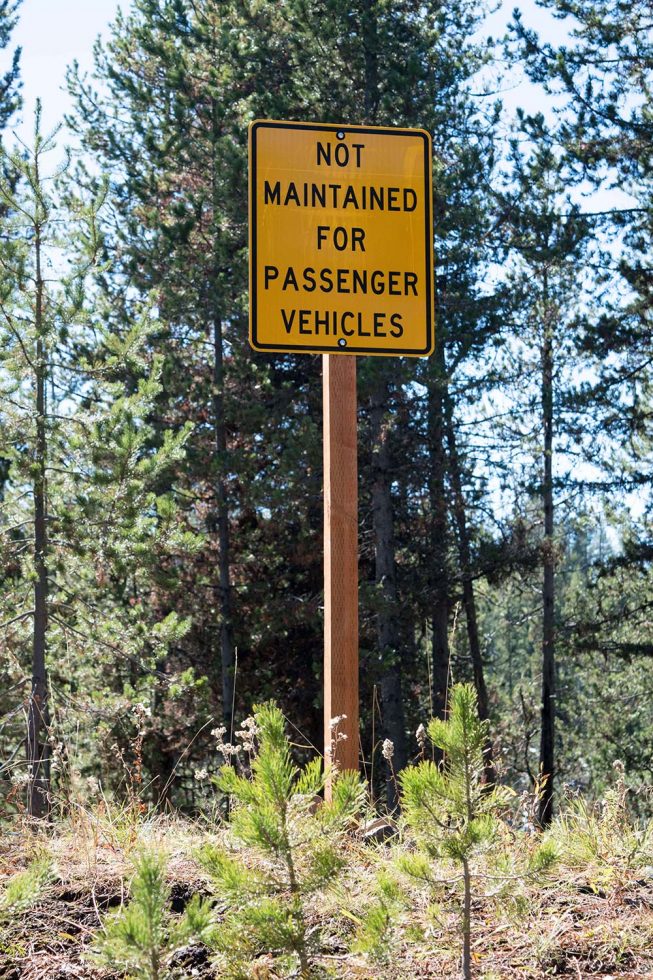 My husband and I set off thinking that we were going on a nice easy 1-3 mile hike. We packed a light lunch, figuring that it would be a couple hour adventure. I had been to Sheep Falls (in Ashton) once before, but as we were driving, nothing looked familiar to me. I thought maybe Google Maps was just taking us a different way than I had gone before. When we arrived at the pull off, it still didn't look familiar. There is a good sized place to park at what seemed to be the end of the road.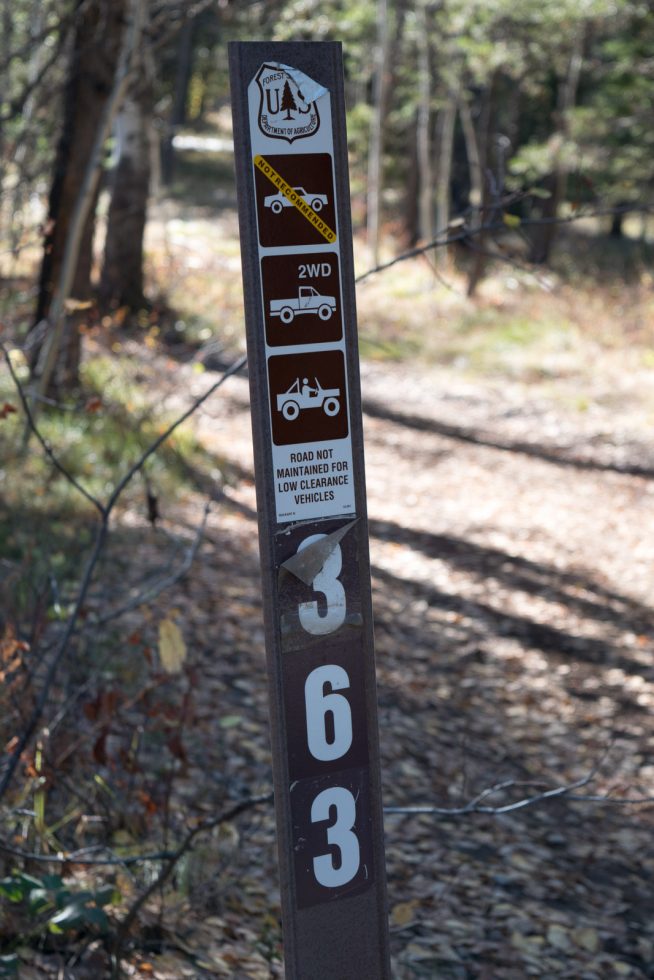 If you backtrack down the road from where you parked (or cut across following small game trails) you will come across this road. 363. It can handle larger clearance vehicles (when we hiked down it, we saw some fishers that had driven a Tahoe). But, that was this time of year, with these weather conditions. Other times of year, the path may be much worse.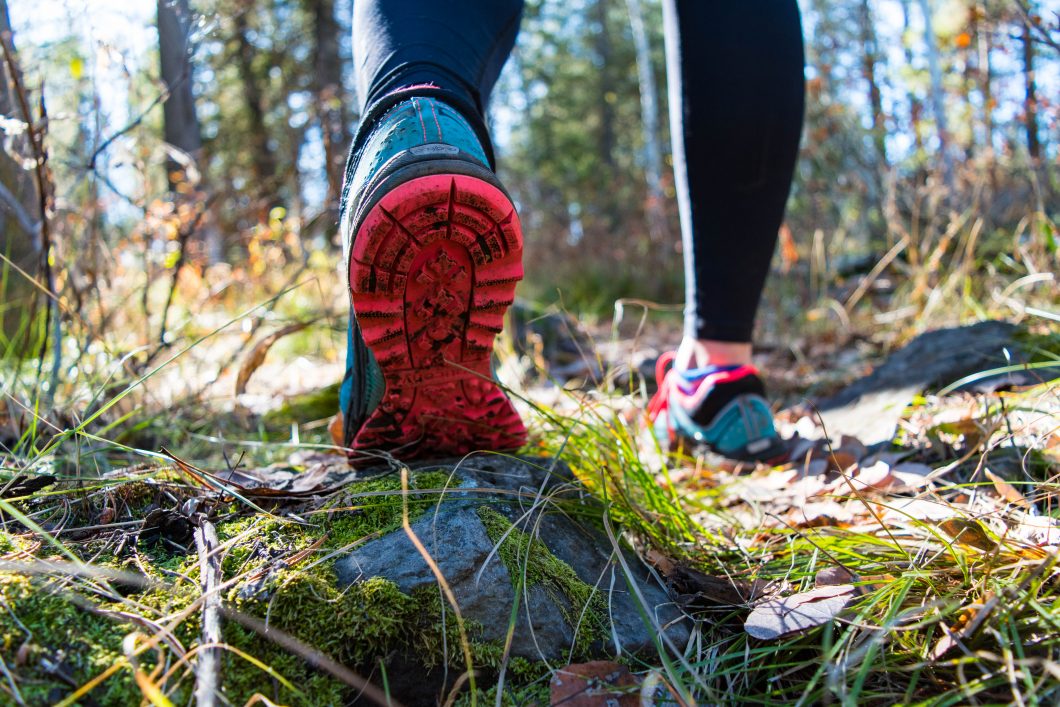 We found the most prominent trail and hiked on it for about 10 minutes until we came to a road, 363, which we then followed down the mountain. The road (which we learned is actually an ATV trail) was fairly wide and almost entirely downhill until we arrived at Sheep Falls. It is great for hikers, ATV riders, and horse riders. In fact, we saw all three types of travelers on our adventure.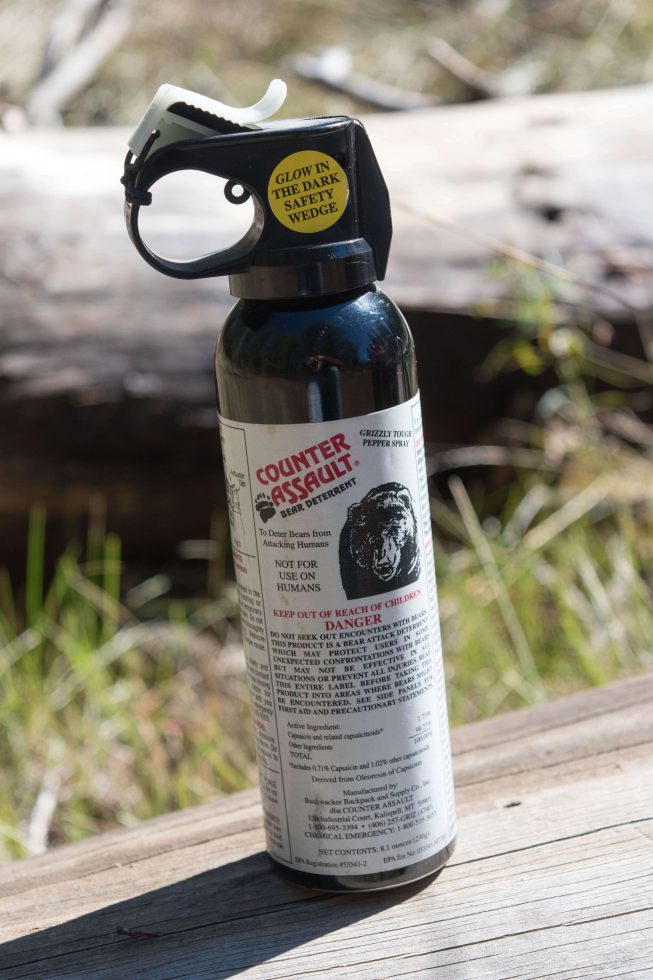 While hiking, we enjoyed seeing many little chipmunks and squirrels (no large wildlife, except some bear poop). The trail curves down to the river and then follows the river for about 0.75 mile until you arrive at Sheep Falls. About half of the river continues following downstream while the other half plunges down as part of a canyon of water falls. There are multiple large rocks that you can relax on and enjoy the beauty. There are also a few large trees that created shaded areas.
We Finally Reached Sheep Falls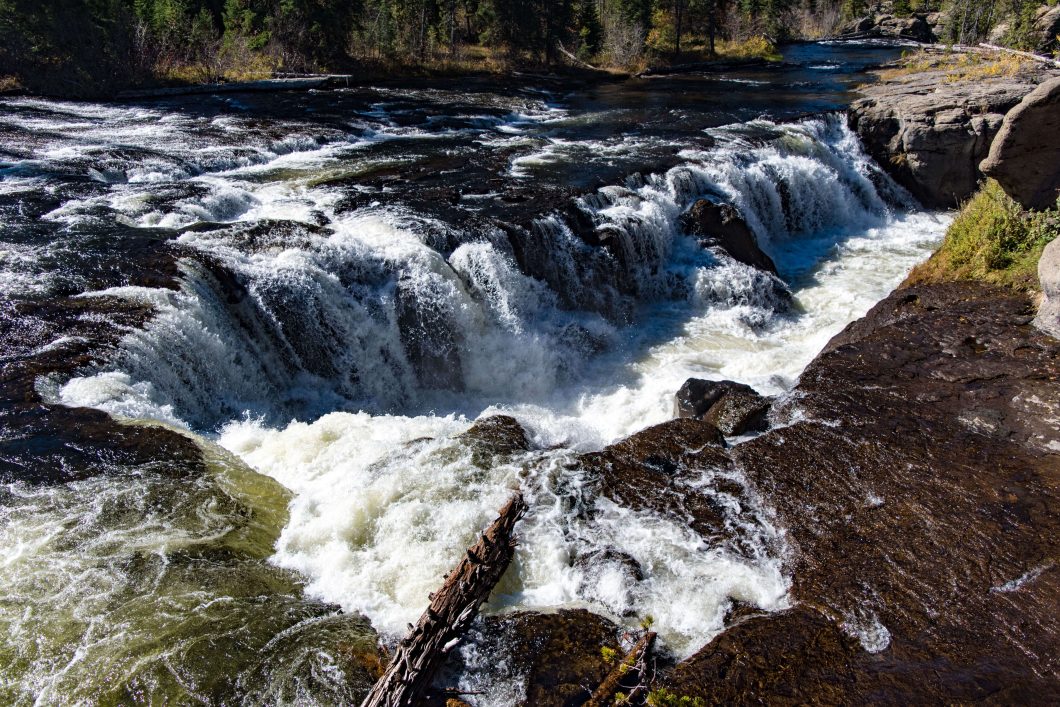 The hike back is definitely more strenuous than the hike there. It is almost entirely uphill. When it comes to hiking, what goes down must come back up, right? There are plenty of large rocks and logs next to the trail to rest on if you need a small break.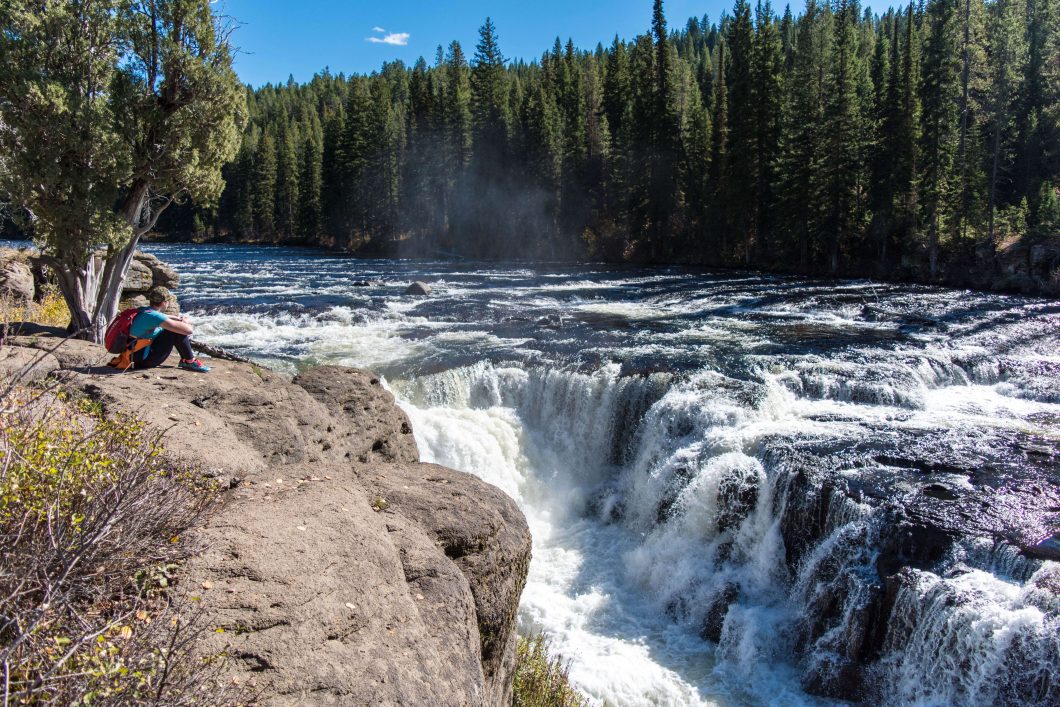 If I were to rate this hike, I'd probably give it a 9/10. It was beautiful from the start to the finish, when we got to the ATV trail, it was very well groomed, and the end destination was even better than I expected. There was a beautiful combination of pine and deciduous trees and the mountain air was crisp and fresh. Be sure to bring plenty of water and a lunch or snacks. You'll need a boost from calories. Toilet paper is also never a bad idea. If I would have brought that and been in better condition for a longer hike, I probably would have given it a 10/10.
After Our Trip
---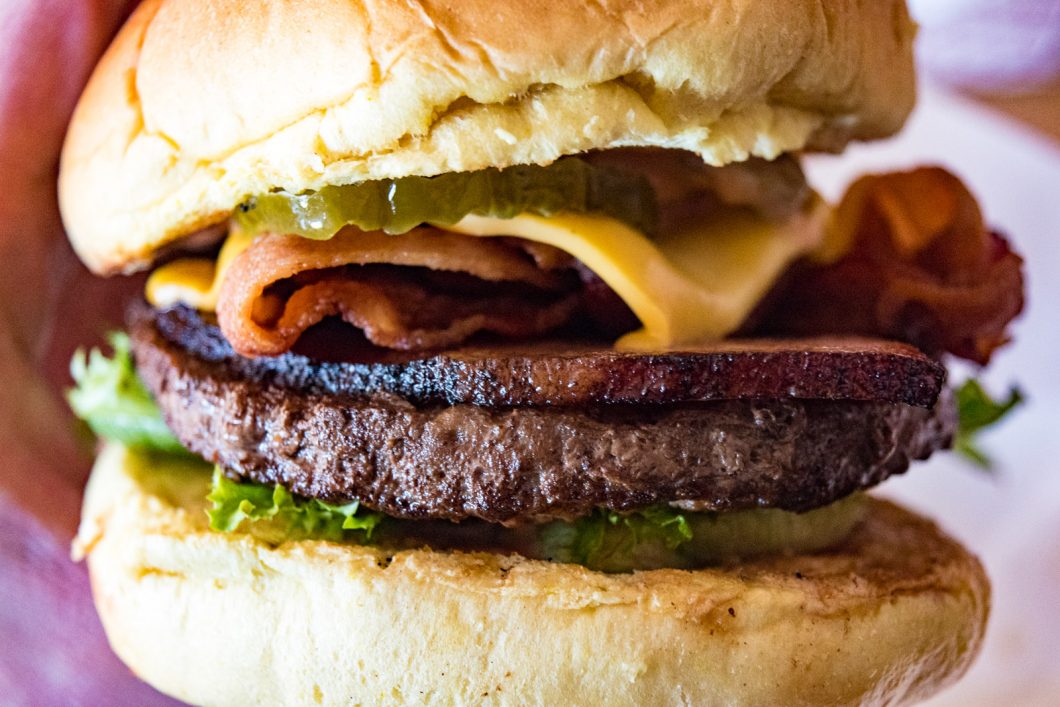 On the way back through Ashton, we stopped at Frostop and enjoyed a burger and frosty mug of good old fashioned root beer. Although it was a little pricey ($20 for the two of us)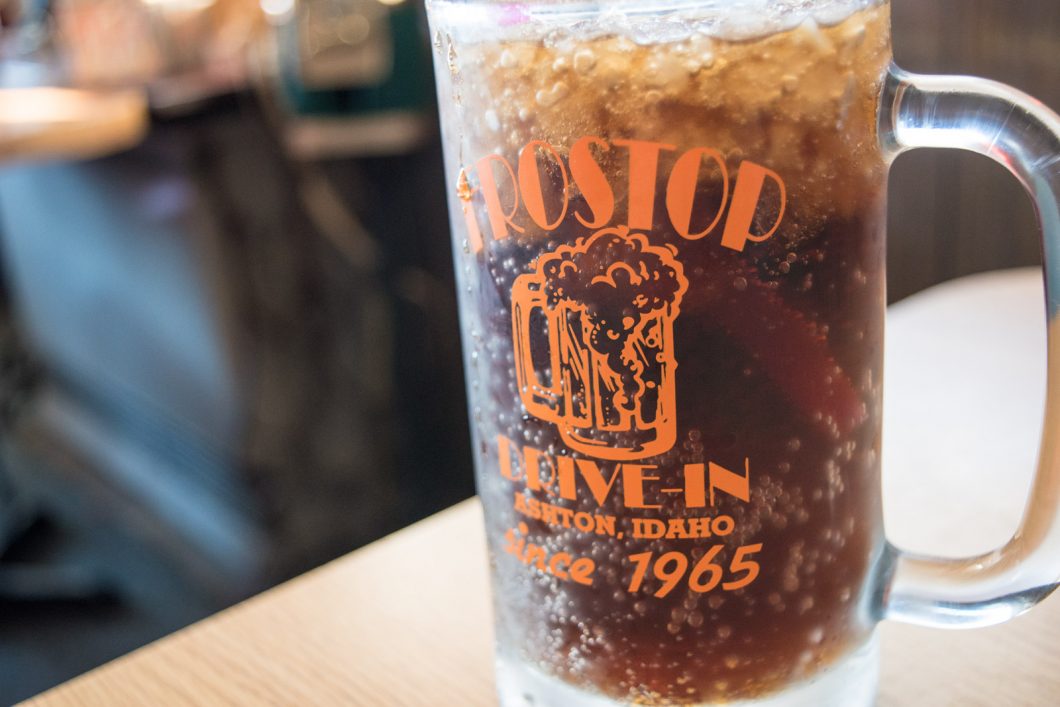 It was delicious and the service was great! They have options to sit either inside or outside depending on your preference and the weather.
We left at about 11:00 a.m. and returned home at about 6:00 p.m. although, we definitely took out time. With travel time included, you could probably finish the hike, with travel, in 5 hours.
Local Guide