The calendar says it is fall but here in Idaho, we could get snow anytime. Typically snow arrives about the middle of November and lasts until the end of February. It is to your advantage to get your car ready for winter early to avoid the long lines at the tire shops on the first snow day.
There are many things that you can do yourself to prepare your car for winter and few you may need to enlist the help of a professional.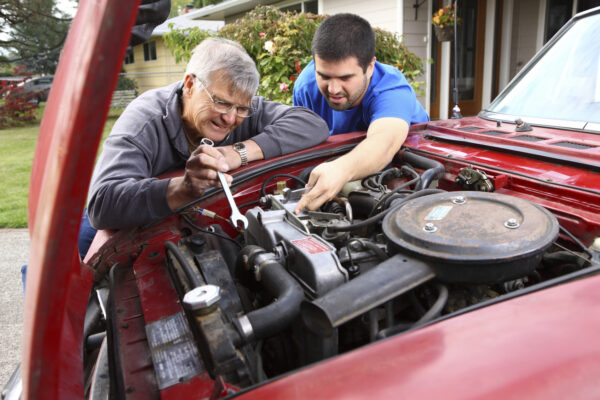 ---
Purchase an ice scraper
Because it is so simple we tend to put it off and we don't have one when we need it. Buy one today. You can get them for about $2.00 at automotive stores, variety stores, dollar stores, and sometimes grocery stores.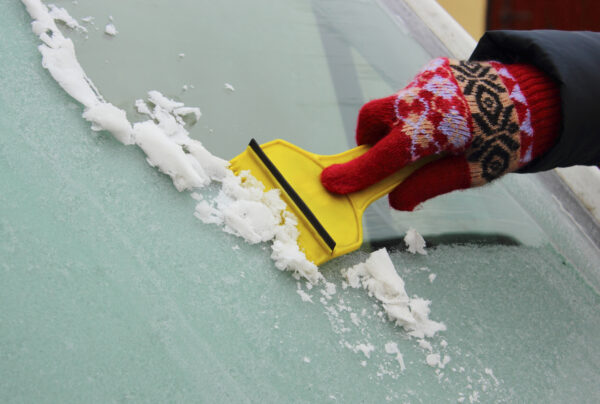 Replace your windshield wipers
If your windshield wiper blades are worn or more than 1 year old you should consider replacing them. You can use a tape measure to find the right length or look in your owners manual for the right size.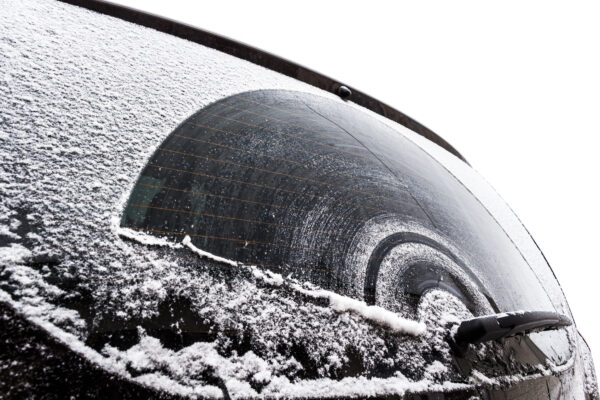 Get your headlight checked and cleaned
Car headlights are now made from poly-carbonate and after a period of time, they become cloudy because of oxidation. This cloudiness reduces nighttime visibility so it's important to get them cleaned up as the days grow shorter. This is a very simple process and one that you can easily do yourself. Wash your headlights with a nonabrasive sponge and hot soapy water. Dry them thoroughly and then apply toothpaste to a clean dry rag and spend about 5 minutes per light rubbing the toothpaste into the light. Why toothpaste and how does it work? Use toothpaste because it is cheap. Toothpaste works at removing stains on your lights just like it does on the enamel of your teeth. After applying the toothpaste, rinse and dry. Apply car wax. The wax will help protect your lights from future damage.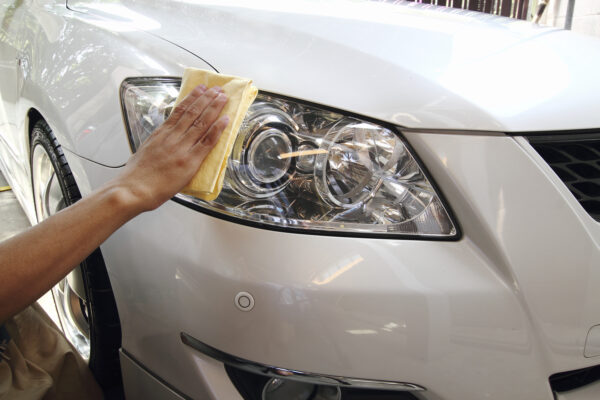 Get the right kind of coolant
Most antifreeze that you'll find in automotive supply stores comes pre-mixed, so ask the automotive clerk what the best mixture is for Rexburg if you are new to the area. Make sure the coolant reservoir is filled to the proper level. In Rexburg consider testing the antifreeze to make sure it will prevent freezing during a cold snap.
Inspect the belts and hoses
Belts and hoses in modern cars lead long lives. But that doesn't mean they don't die. Cold temperatures can split hoses and break belts, so have them inspected before winter starts. Replace anything that looks marginal so you won't be stranded in a blizzard by the side of the road.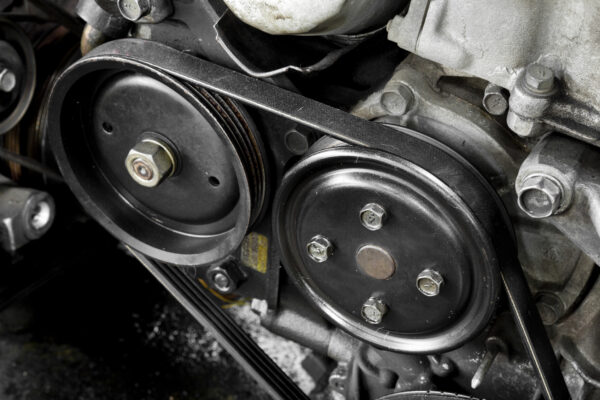 Check your battery
Cold temperatures drain a lot of energy from your battery so if it is more than 3 years old have it tested. Before winter sets in clean up your battery and get the corrosion off the terminals so you can make a good connection just in case you need to be jumped. Clean the top of the battery with a 1 Tblsp. of baking soda and 1 Tbsp. water and clean the terminals with a post cleaner and a stiff brush.
Switch out your engine oil
The outside temperature influences the inside temperature of your engine. If it is really cold your engine oil will become viscous. It colder climates it is a good idea if you run on 10w-30 in the summer to move to a 5w-30 in the winter. If you are in doubt contact a reliable mechanic or consult your car manual.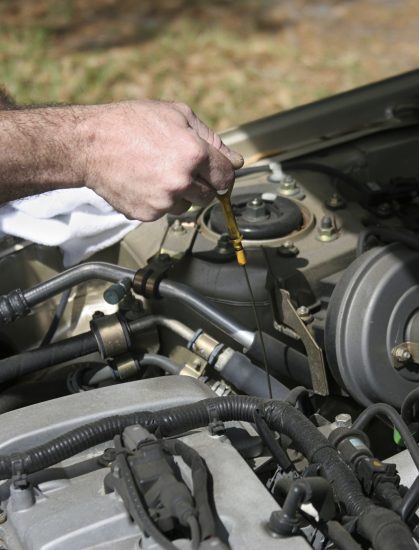 Tires
Think about getting snow tires or if you do not want to mess with having 2 sets opt for all season radials and have them siped. This gives you good traction and keeps you from having to change your tires in the Spring and Fall. It is highly recommend getting your tires rotated twice each year so they wear evenly. For extreme conditions, tire chains may be warranted. Because they can be tough on road surfaces, check if they're legal in your area before making the investment. Some states require snow chains on certain roads.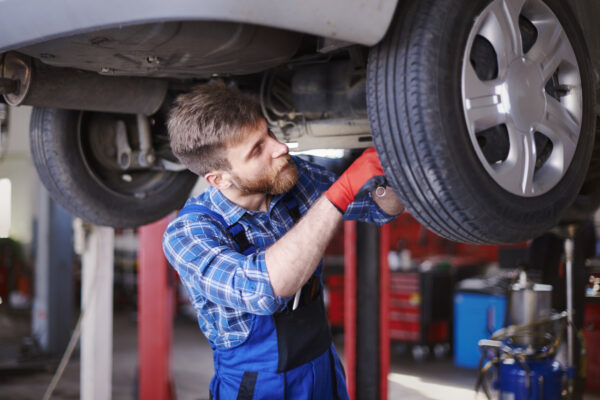 Keep your gas tank full
Keeping your gas tank full helps from getting moisture in the tank plus you will have plenty of fuel to keep you warm if you get stranded.
Check your brakes
Have your brakes checked for safety and to prevent costly repairs that can be caused by neglect. You want your brakes to be in peak condition to be able to slow down on snow and ice.
---
Guides to DIY
If you want to be more self -sufficient and want to save money you can purchase a couple of books that are rated 5 stars on Amazon.com. These could be handy references for a lifetime.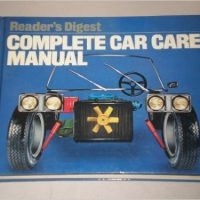 The "Readers Digest Complete Car Care Manual" is older but has very good information and the reviews were excellent.  "Auto Upkeep" 3rd Edition has great information and website listings.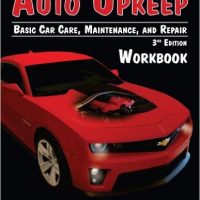 Mechanic & Tire Shops in Rexburg
Listed below are some mechanic and tire shops here in Rexburg ID.
---
The Pro Shop
4652 South Yellowstone Hwy. Rexburg, ID 83440
1-208-359-9719
Hours:
Mon. – Fri. 8:00 am – 5:00 pm
Sat. & Sun. Closed
---
Rexburg Auto Repair
390 S. 5th W Rexburg, ID 83440
208-228-5875
Hours:
Mon. – Fri. 8:00 am – 6:00 pm
Sat. & Sun. Closed
---
UWrench
1334 N Yellowstone Hwy, Rexburg, ID 83440
208-228-5147
Hours:
Mon. – Fri. 8:00 am – 5:00 pm
Sat. & Sun. Closed
---
Car Shop
234 W 1st N, Rexburg, ID 83440
208-356-6767
Hours:
Monday – Friday: 8:00 am–5:59 pm
Saturday: 8:00 am – 12:01 pm
Sun. Closed
4.7 of 5 stars
---
0500 Mechanics
390 S 5th W, Rexburg, ID 83440
208-228-5875
Hours:
Monday – Friday: 8:00 AM – 6:00 PM
Sat. & Sun. Closed
5.0 of 5 stars
---
Jason's Automotive
56 S 3rd W, Rexburg, ID 83440
208-356-9540
Hours:
Monday – Friday: 8:00 am – 6:00 pm
Sat. & Sun: Closed
http://jasonautomotive.com/
4.3 of 5 stars
---
Poor Boys Auto Repair
242 E 7th N #1, Rexburg, ID 83440
208-690-9562
Hours:
Monday – Friday: 8:00 am – 5:00 pm
Sat. & Sun: Closed
4.9 stars of 5
---
Les Schwab Tire Store
407 S 5th W Rexburg, ID 83440
(208) 356-4606
 Hours:
Monday – Friday: 8:00 am – 6:00 pm
Saturday: 8:00 am – 5:00 pm
Sunday:  Closed
---
Clair & Dee's
117 N. 2nd East Rexburg ID 83440
208-757-6885
Hours:
Monday – Friday: 8:00 am-6:00 pm
Saturday: 8:00 am – 4:00 pm
Sunday: Closed
---
Commerical Tire
710 N 2nd E Rexburg, ID 83440
(208) 359-7255
Hours:
Monday-Friday: 7:30 am – 6:00 pm
Saturday: 7:30 am – 4:00 pm
Sunday: Closed
---
Tri State Tire
10 W. 1st N  Rexburg, ID 83440
208-356-9069
Hours:
Monday-Friday. 8:00 am – 6:00 pm
Saturday: 8:00am – 2:00 pm
Sunday: Closed
Automotive Repair
,
Local Guide