Blacktail Park is about 15-20 minutes East of Idaho Falls. It's super easy to find, and it's a great place to spend the day. It's $3 to get in Monday-Friday, and $5 Saturday and Sunday. It's pretty developed, providing bathrooms, fire pits, pavilions, docks, and parking. For $5, you really can't go wrong, and you're welcome to stay for as long as you'd like. Rock formations along the road have been sculptured artfully by wind and rain.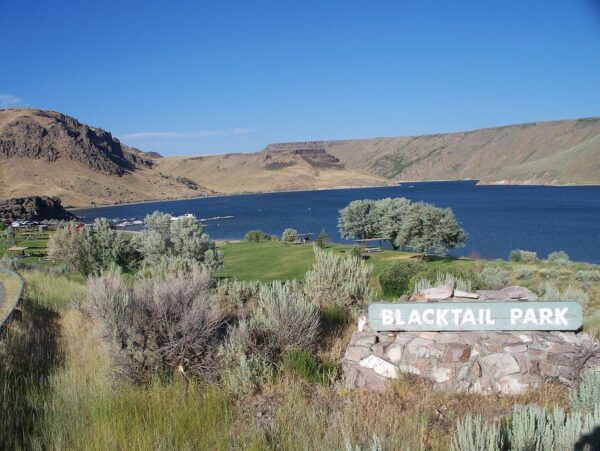 Tips For Visiting:
No overnight camping
Water sports and boating are favorite activities in this area.
Blacktail Park is green and grassy with a boat dock and picnic tables.
Fee
Directions From Rexburg:
1. Get on Hwy 20 heading South
2. Take the Hitt Road Exit (Exit 313)
3. At the bottom of the exit, take a left
4. Continue straight through the first traffic circle, and then take a left at the second traffic circle (Lincoln Rd.)
5. Follow Lincoln Road straight all the way until you arrive at the park.
Boating
,
Family Friendly
,
Pavilions
,
Scienic Drive