The "R" mountain,  also known as the Menan Butte is a famously known hike among locals and students that live in Rexburg, ID. It is not really a mountain but an inactive volcano. Hikers will enjoy this landmark with 2 trailheads to explore seeing wildlife and plantlife most of the year. Don't be deceived by the shortness of the hike and wear flip flops. Sturdy shoes are necessary and you might want to bring water and a sack lunch so when you reach the top you can enjoy the view of the valley.
The Menan Butte has formed about 10,000 years ago when lava was forced up through the cold Snake River groundwater, they are two of the world's largest tuff cones (steeped sloped cone shaped topped crater formations) and are also the only tuff cones in the United State formed by freshwater.  Tuff is hardened volcanic ash that other rocks and materials were trapped in.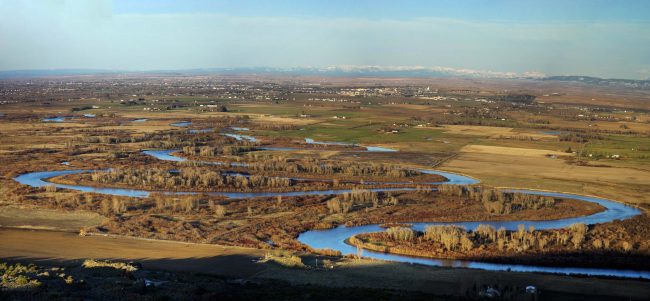 Tip
s

for Vi

s

iting:
 Ea

s

y to moderate hike
15 to 20- minute drive
30 minute

s

to 45 minute

s

hike one way
Beware of rattle

s

nake

s

in the

s

ummertime
Enjoyable hike that doe

s

n't take a lot of time
Direction
s

From Rexburg ID:
From Rexburg ID head We

s

t on Main

S

treet (Hwy 33) to the Mile Marker 71.
At about a quarter-mile pa

s

t MM 71, turn left on the Ea

s

t Butte Rd.
Travel

s

outh for about 1 mile.
Make a right turn on Twin Butte Rd
 Travel we

s

t to the parking area and trailhead.
You can find bathrooms at the head of the trail right next to the parking lot.
Free
,
Kid Friendly
,
Outdoors
,
scenic