Head over to the Regional Rock Wall for a fun, energetic, and safe rock climbing experience! The wall is located inside of the Madison Gymnastics Center, where they ensure everyone, of all ages, has a great time while climbing. There are many grips on the wall where you can choose to challenge yourself and follow the marked paths, or freely climb in whichever way you please. This wall also has different slab difficulty levels, which allows to meet the needs of every kind of climber. Choose to challenge yourself and have fun while doing it!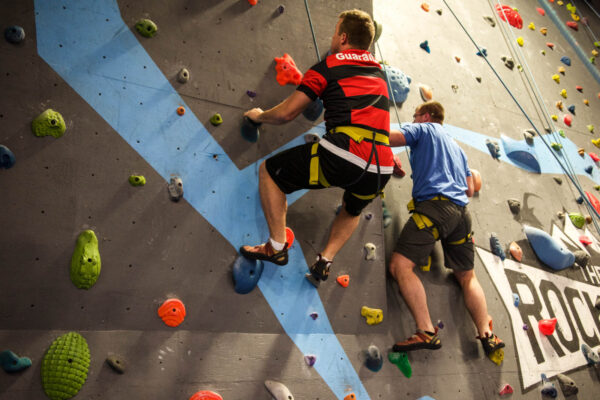 If you have never climbed, the Madison Gymnastics Center staff provides you with a brief lesson on how to climb safely so that there are never any accidents or injuries. It is clear they want you to be safe, but also have an enjoyable experience.
Madison Gymnastics Center also provides all climbers with a harness (included in the cost) and sturdy climbing shoes (extra $2). Just come ready to climb!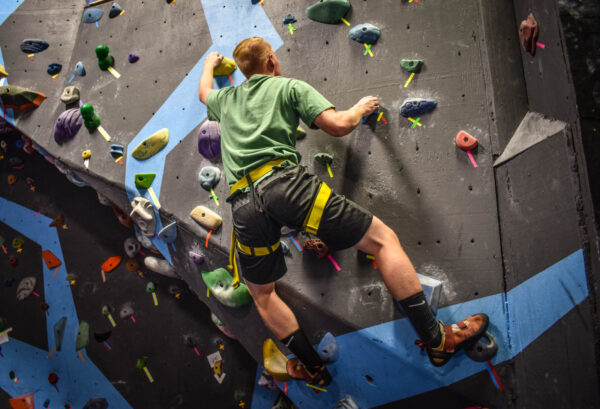 Not only does Regional Rock Climbing Wall offer rock climbing, but they also have a challenging bouldering cave. Like the rock wall, this bouldering cave has marked paths for a more challenging routes, or you can follow "rainbow road," as they call it.
Don't miss out on the amazing rock climbing experience that Regional Rock Wall has to offer!
Rock Wall Pricing: (includes harness rental, shoes are $2 extra)
$8 day pass
$7 youth day pass (ages 5-11)
$6 BYU-Idaho special (Thursdays only)
$80 semester pass
$7 group pass (per person, minimum of 5 people)
$35 unlimited month pass (additional $5 for shoes)
$175 unlimited 6-month pass (all rentals are included)
$300 unlimited yearly pass (includes rentals)
$85 family month pass (extra $12 for shoes)