Wonder and winter don't last forever… although in Rexburg it seems like it does. Instead of simply staying inside and waiting for winter to end, discover the beautiful places and adventures that enhance the oh so cold season that will soon be upon us. And if you are interested  in spending time with that special someone, these are fantastic winter dating ideas!
Nordic Skiing/Snowshoeing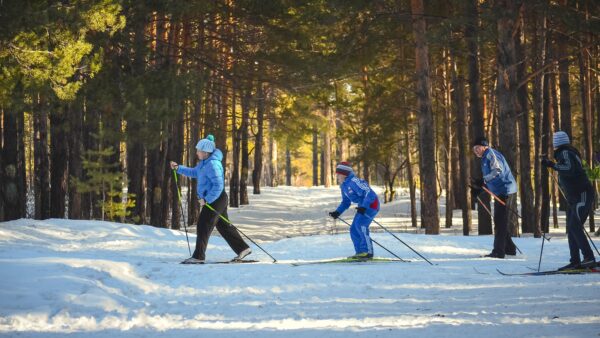 Nordic skiing and snowshoeing are the winter equivalent to hiking.  Equipment can be rented from the BYU-Idaho Outdoor Center by both students and locals. Another great place to rent equipment is Sticks N Stones located on Main Street.
Teton Lake Golf Course
Located right in Rexburg, the Teton Lakes Golf Course becomes the perfect place to ski in the winter time.
Kelly Canyon
Kelly Canyon is another great place that offers 24 miles of cross country ski trails.
Harriman State Park
My favorite place, however, is Harriman State Park located at 3489 Green Canyon Rd
Island Park, ID 83429. As premier cross country ski area, It is incredibly scenic and you might even be lucky enough to see a moose or other wildlife such as elk and trumpeter swans. There are trails that go all around the lake and even trails available for skiers with pets.
Grand Targee
Grand Targee also offers Nordic Ski trails.
And pretty much anywhere you can hike, you can snowshoe.
Skiing/Snowboarding

Although a little expensive to get into, there isn't anything much better than spending a beautiful day enjoying the Southeast Idaho slopes! If you do not have your own equipment, you can also rent it from the BYU-I Outdoor Resource Center and Sticks N Stones.
The Cable Factory
The closest place to ski and snowboard to Rexburg is The Cable Factory, although this isn't for your traditional skiing and snowboarding. It is America's first snowboard cable park.
Kelly Canyon
Nestled in a beautiful canyon above the Snake River, Kelly Canyon is a great resort if you are looking for somewhere close to Rexburg and Idaho Falls. You can also rent equipment there. They have stunning views for beginners to experts. They also have a restaurant on site to replenish your body in the middle of a fun filled day. They also offer night skiing which makes for a great winter date!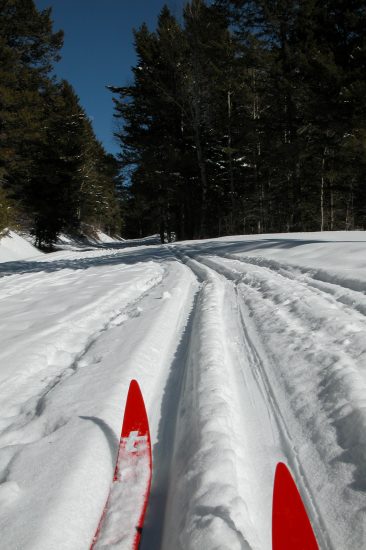 Grand Targee
The absolute best place, in my opinion, is Grand Targee! The unrivaled views are absolutely incredible, right in the midst of the Tetons and the resort provides numerous amenities to ensure everyone is pampered! Lodging is also available.
Sleigh Rides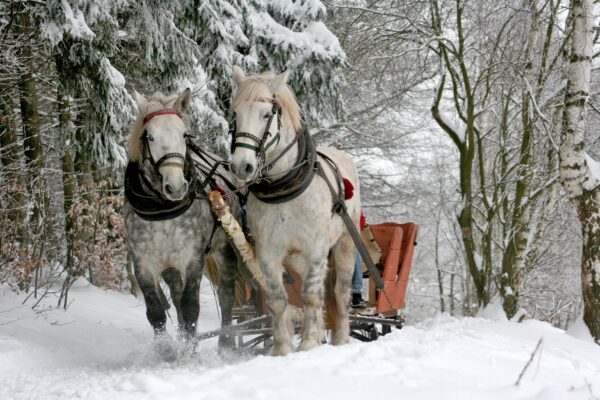 Sleigh rides really are for the romantic at heart! They also make for perfect family adventures. Many of the sleigh rides available also offer dinner rides.
Mountain River Ranch
Mountain River Ranch is decorated by thousands of colorful lights that reflect off the white snow. Be prepared to dine on prime rib and pork loin dinners as part of your sleigh ride adventure.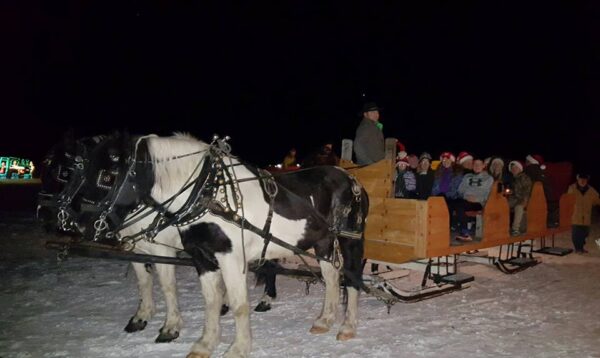 Sun Valley
If you are up for a bit of a travel, the sleigh rides in Sun Valley are postcard perfect! The rides take you to a cozy winter cabin nestled in the snowy hills of Sun Valley. Private booking for groups is available.
Linn Canyon Ranch
Fuel up with a warm cup on hot chocolate of apple cider before you depart on a horse drawn trek at Linn Canyon Ranch. They offer rides December – March and a 24-hour advanced reservation is required.
Hot Springs
Immerse yourself in these relaxing natural Idaho hot springs bubbling and filled with minerals. Enjoy the scenic Idaho winter outdoors, while being nice and warm.
Lava Hot Springs
Lava Hot Springs is a bit of a drive from Rexburg, but definitely worth every minute. It offers five pools that are different sizes and temperatures to provide exactly what you are hoping for.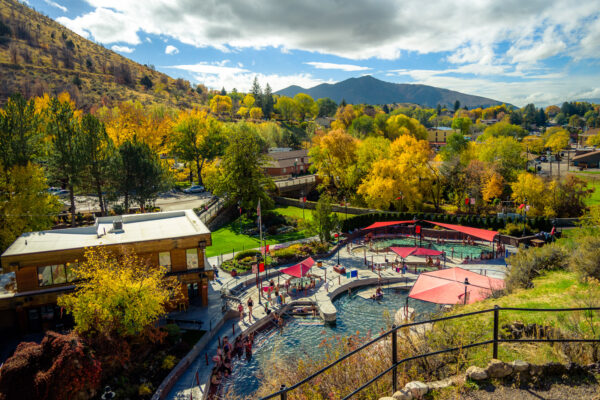 Downata Hot Springs
At Downata Hot Springs, there really is something for everyone. There is a lot of lodging available near the hot springs. Massages are also available.
Nat-Soo-Pah
Located in Hollister, Idaho, Nat-Soo-Pah (Magic Mineral Water in Indian) is a historically magic destination.  Shoshone Indians that lived near these springs often bathed in these magical waters. It is the perfect place to relax and soak.
Goldbug Hot Springs
If you are looking for hot springs that have not been developed at all, Goldbug Hot Springs are perfect! Enjoy the majestic mountains all around you will soaking in these mineral hot springs.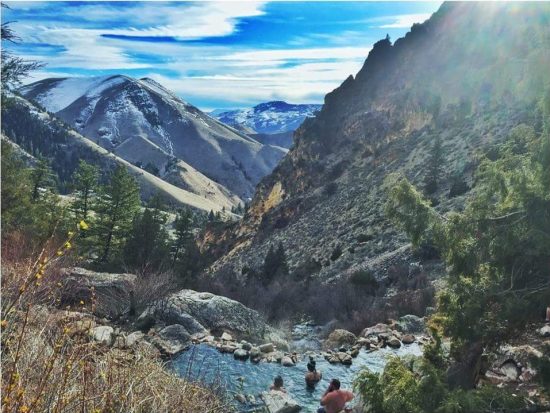 Heise Hot Springs
Heise Hot Springs is a popular year-round resort. Their 104 degree natural mineral hot pool is the place to enjoy a cold Idaho day.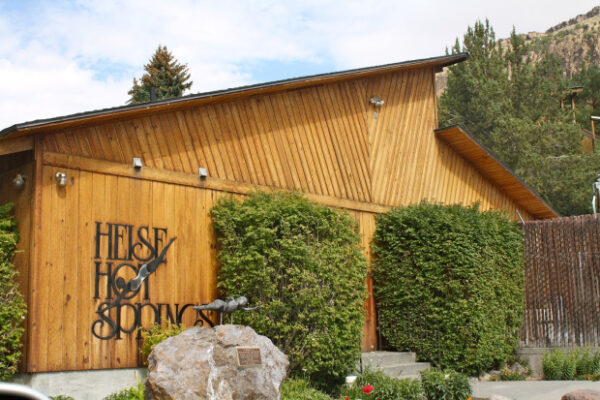 Green Canyon Hot Springs
A well-known locals spot, Green Canyon Hot Springs, is located in a rural canyon east of Rexburg. Open all year round, there are also RV and tent sites available.
Other Winter Activities
Jackson Hole Tram
The Jackson Hole Tram is an opportunity to take in breathtaking videos without being directly in the cold weather. The tram travels up the mountain and with glass windows on all sides, the views are spectacular! When you get to the top, there is a little cafe serving lunch, snacks, and drinks.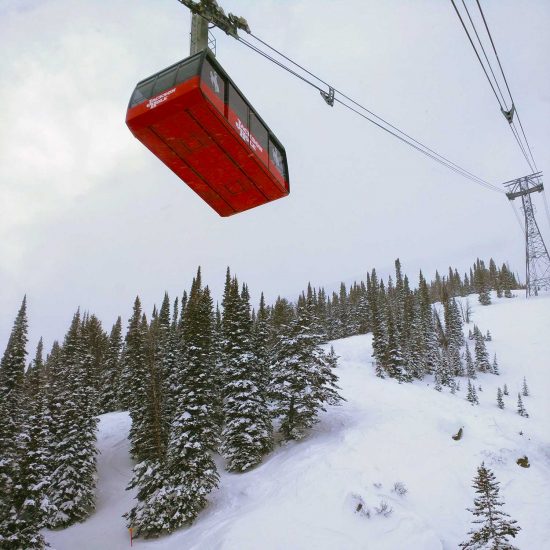 St. Anthony Sand Dunes
Sledding at the St. Anthony Sand Dunes is a Rexburg MUST! Located just 12 miles north of Rexburg, when the dunes are covered in snow, they make the best sledding hills!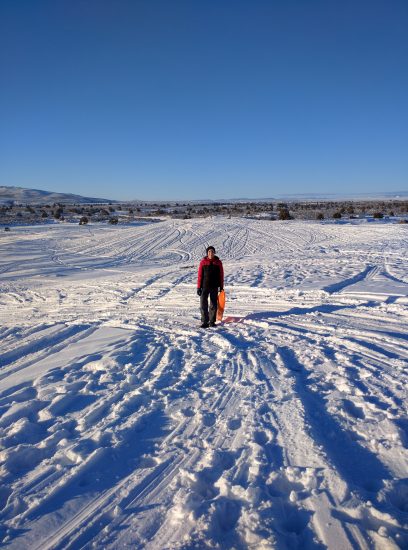 Idaho winters are spectacular if you embrace them and enjoy the beauty that nature brings. Remember, winter and wonder don't last forever, so enjoy these adventures before the winter months end.
~ Kim
Local Guide