Green Canyon Hot Springs
Enjoy a relaxing time at Green Canyon Hot Springs. It is a popular place for family reunions, church group gatherings, and vacationers. It is never empty!
Camping spots are also available. Many campers also purchase all day passes to the hot springs.
Take advantage of the pure thermally heated waters of the pool facilities. Water temperatures are a constant 96 degrees, while the outdoor hot pool is a toasty 105 degrees. If you are brave enough or just want to cool off, right next to the hottest pool, there is a small cold pool. It also features a beautiful stream side camping area and all the latest conveniences for your trip.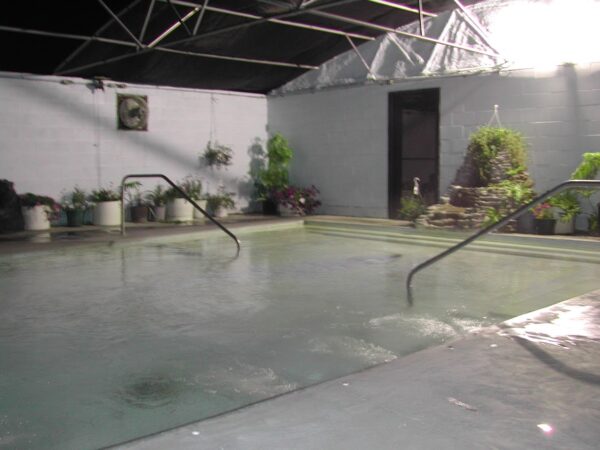 Features:
RV and tent sites available
Swimming Lessons
Grill and Snack Bar
Hot and Cold Pools
Directions From Rexburg:
Head

north

on

ID-33 E

toward

E 4th N

Turn

right

to stay on

ID-33 E

Turn

right

onto

ID-33 E

/

Center St

Turn

right

to stay on

ID-33 E

Turn

right

onto

Canyon Creek Rd

Merge onto

N Canyon Creek Rd 

Green Canyon Hot Springs 2432  North Canyon Creek Road, Newdale, ID 83436

Family Fun
,
Fishing
,
hiking
,
Horseback Riding
,
Picnicking
,
scenic
,
Swimming