Beaver Dick Park was named after "Beaver Dick" (Richard Leigh) who was one of the last of the real mountain men of this valley. This is a great camping place for scouts or family because camping spots are $10.00 a night or $40.00 for five nights. Camping is first come first service. Please call: (208) 356-3139 to reserve  small shelters.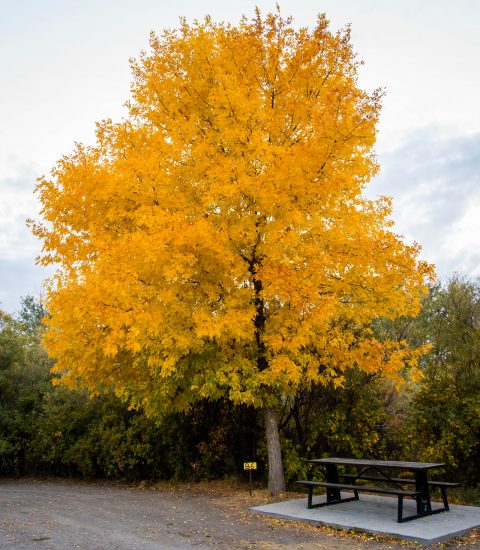 Beaver Dick Park is 7 miles west of Rexburg which is out by "R" Mountain.  Henry's Fork River passes next to the campground. Because of this, Beaver Dick is an ideal for fishing and other water sports.  There are also fire pits, pavilions, bathrooms, and a playground.
It is maintained by Madison County Parks and Recreation Department. This park was a project of the Idaho Transportation Department and the Rexburg Rotary Club.
Beaver Dick Park also has a boat dock and a floating dock on the Henry's Fork River. However, this is an advanced swimming area because of currents, so wear life jackets and don't let small children swim here. Only swim during lower water flows.
Tips For Visiting:
Each campsite has picnic tables and campfire rings
No water is available, bring your own
Small floating swimming dock for advanced swimmers
Use life jackets and only swim during lower water flows
Beaver Dick Park is open to the public seven days a week
It is occupied on a first come first served basis
Reservations can be made by calling 356-3139 and paying a fee for shelters
Directions From Rexburg:
Head west on Main Street until it turns to Hyw 33 ( About 9 minutes)
Slow down as you pass over the Henry's Fork River.
The park will be on your left-hand side with a sign. (Beaver Dick Park) .
For Reservations for shelters:
Please call: (208) 356-3139
Boating
,
Camping
,
Fishing
,
Playgroud
,
Restroom
,
Swimming